ULTRA® Monthly
Disposable Contact Lenses

Outstanding Comfort All Day and All Month
Technology has revolutionised our lifestyle, and in an age where we spend more time plugged in than powered down, we need a new contact lens that will let you embrace the digital age.
Bausch + Lomb ULTRA contact lenses provide an exceptional combination of comfort, vision and health for your digital lifestyle. With its unique MoistureSeal™ technology Bausch + Lomb ULTRA contact lens offers moisture retention for a full 16 hours, and it helps to prevent dehydration blur. Ultra soft, ultra breathable contact lenses suitable for all-day wear and for up to 7-days extended wear, replaced on a monthly basis.*
*As prescribed by an eye care professional.
ULTRA®
Designed for Eyes with Modern Lives.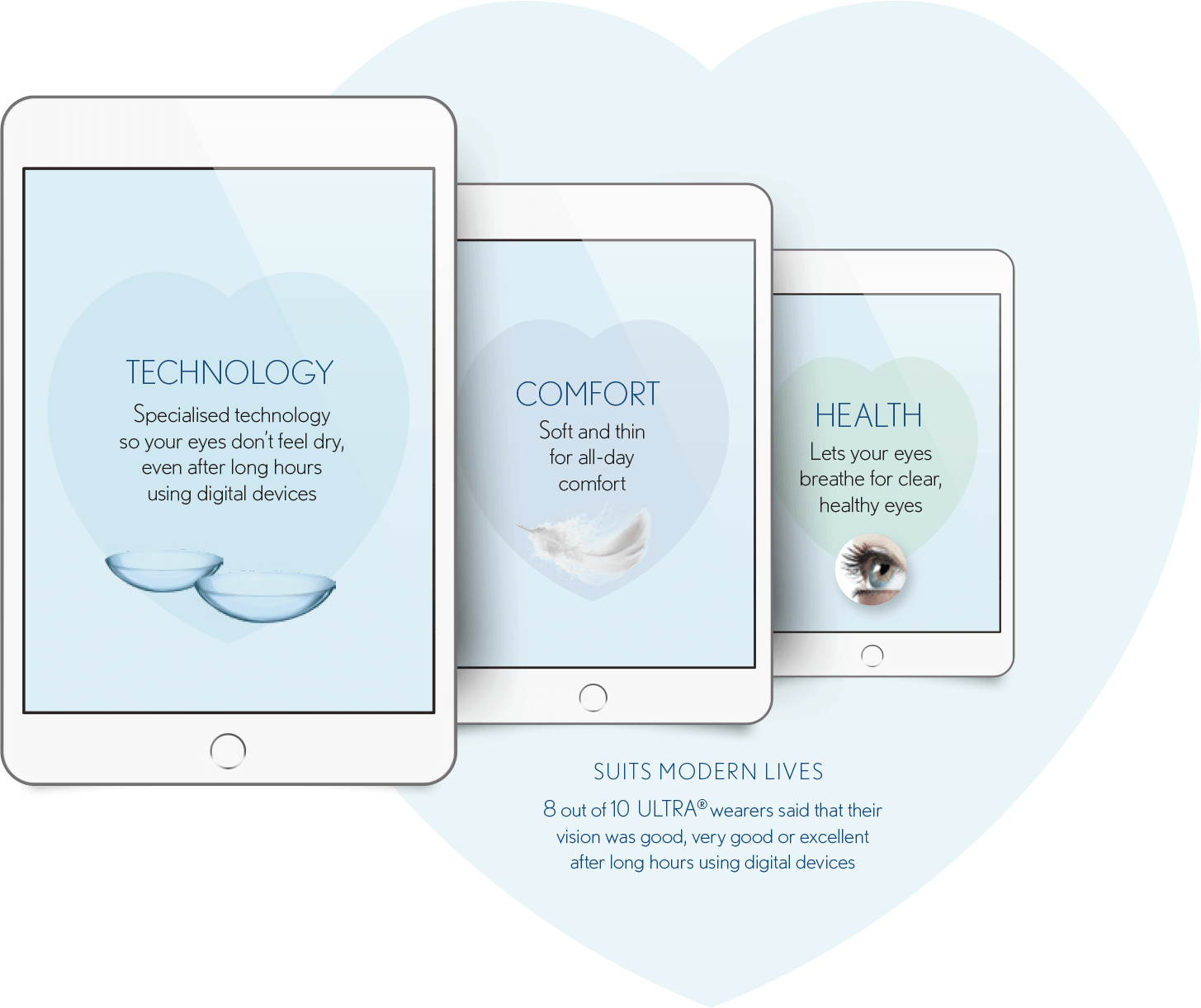 ULTRA For Astigmatism
Here's a good fit. Bausch + Lomb ULTRA® for Astigmatism contact lenses are designed specifically to work with the unique curvature of your eye to help you see clearly and comfortably all day.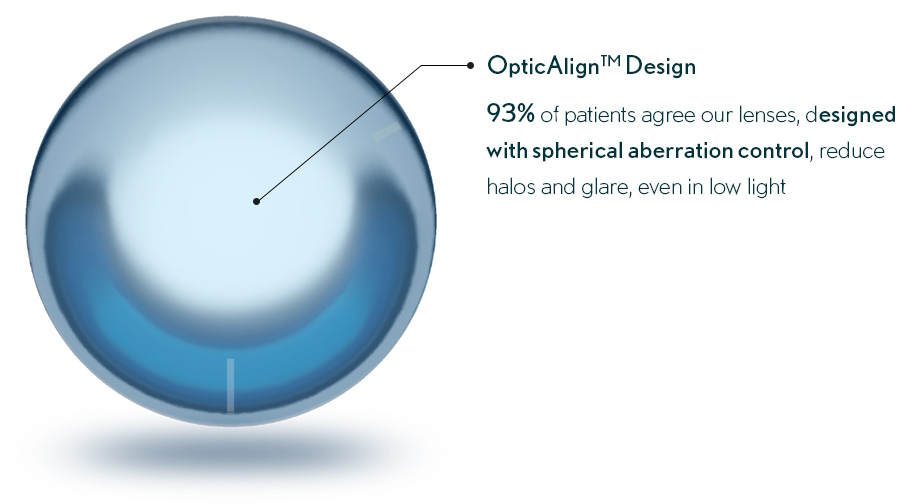 ULTRA For Presbyopia
Bausch + Lomb ULTRA for Presbyopia offers an exceptional comfort united with a proven multifocal design. Bausch + Lomb ULTRA with MoistureSeal™ technology for exceptional end-of-day comfort.
The 3-Zone Progressive™ Design delivers outstanding near, intermediate and distance vision. It provides a smooth, quick transition that lets you see clearly even as your eyes change focus from one zone to another, without blurriness. A design that gives you clarity in real-world experiences.