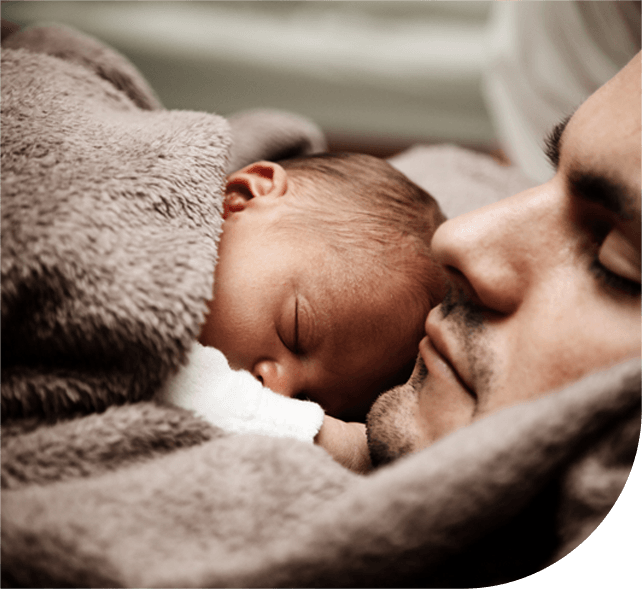 Babies are naturally curious – it's their job to learn all about the world around them. But they won't yet understand what's safe for them and what isn't.
How can I make my house safe?
When there's a baby in the house and they reach the crawling stage, all kinds of things become potential hazards. Scissors, paper clips, drawing pins, pens, pencils and coat hangers, as well as aerosol sprays, perfumes and household cleaners all represent dangers that could damage your baby's eyes.
You can help make your home, your car and your garden as safe as possible by following these tips:
Avoid toys with sharp points, and keep toys with small parts where your baby can't get at them
Keep chemicals securely out of reach, locked in a cupboard or on a high shelf
Place pads over sharp corners on furniture
Check your garden too – make sure there are no sharp edges or exposed screws or nails, and cut back shrubs with pointed leaves or low-hanging branches.
What should I do if my baby has an eye injury?
If there is an accident that involves your baby's eye, you should seek immediate, professional medical attention. If an object is stuck in their eye, do not try to remove it. If chemicals or perfume have got into your baby's eye, flush it out thoroughly with fresh running water then seek medical help.
How can I protect my baby's eyes from the sun?
These simple precautions will help to keep your baby's eyes safe outdoors:
Sunglasses with UV protection will help to protect your baby's eyes. Choose sunglasses with both UVA and UVB protection, to block both forms of ultraviolet rays.
Get them a hat with a wide brim.
Use a parasol or put up the hood on their buggy or pram when you're outside on a sunny day.