Wearer's Guide
How To Insert Contact Lenses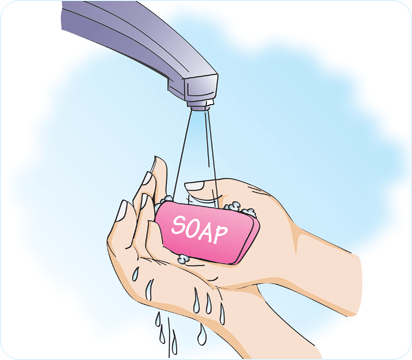 STEP 1
Always wash your hands with a mild soap, free of perfumes or lotions, and dry them with a lint-free towel before touching your lenses.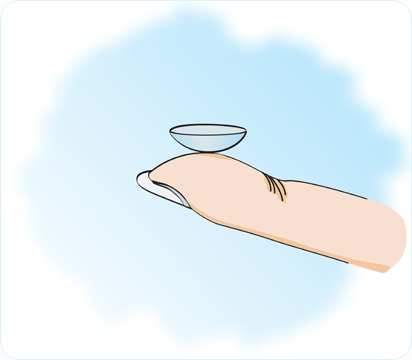 STEP 2
Put one of the lenses on the tip of your index finger.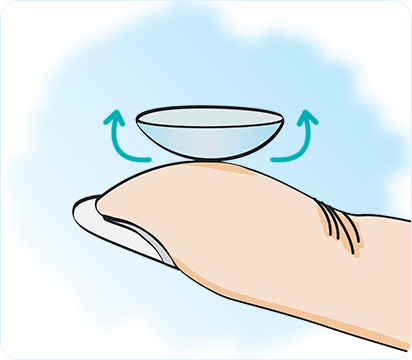 STEP 3
Inspect that the lens is right-side-out. The edges should turn up to form a bowl shape.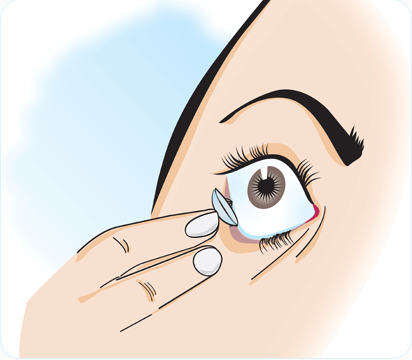 STEP 4
Look straight ahead. Pull down your lower eyelid with the middle finger of the same hand.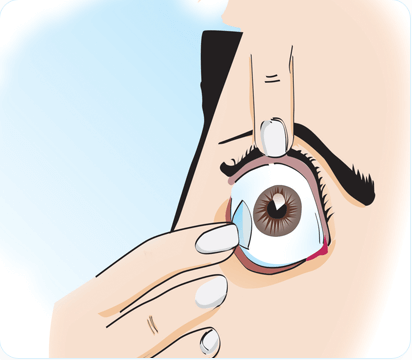 STEP 5
Pull the top lid up with the index finger of the other hand and look up.
Gently place the lens on the lower white of the eye.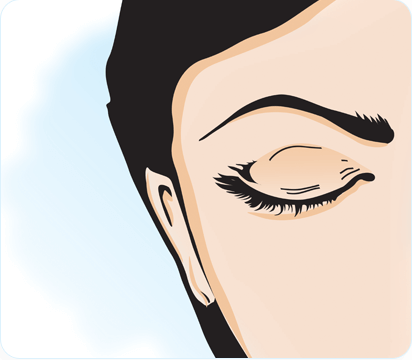 STEP 6
Remove your index finger and release your eyelid. Look down, and close your eyes for a moment. The lens will centre itself. Repeat for the other lens.