Monofocal IOLs
SofPort AO Intraocular Lens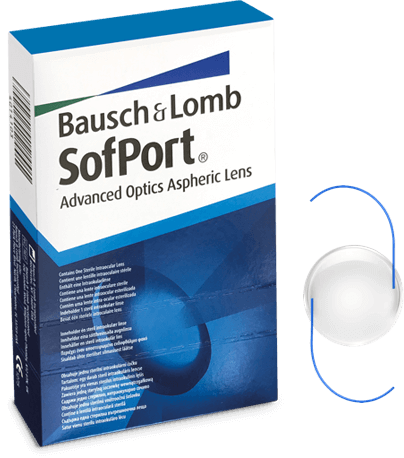 A cataract is a clouding, associated with aging, of the eye's natural lens.  Over time, this "clouding" can compromise your vision.  Cataract surgery is designed to restore your vision by replacing the eye's natural lens with an intraocular lens (IOL).  The Sofport Advanced Optics IOL can provide excellent visual acuity and is less sensitive to visual disturbances.
Reclaim your lifestyle.
The SofPort IOL is not only designed to treat your cataracts but can also provide excellent visual quality and help you get back to the activities you love. Many SofPort patients, after surgery see clearly defined images and enjoy excellent vision for nighttime activities, such as driving.
Is SofPort right for you?
Your ophthalmologist will perform a thorough eye exam to determine the most appropriate treatment and whether SofPort is right for you.
This product is not available for purchase by the general public.
These symptoms can also be a sign of other eye conditions. If you have any of these symptoms, please check with your eye care professional.