Wearer's Guide
How To Remove Soft Contact Lenses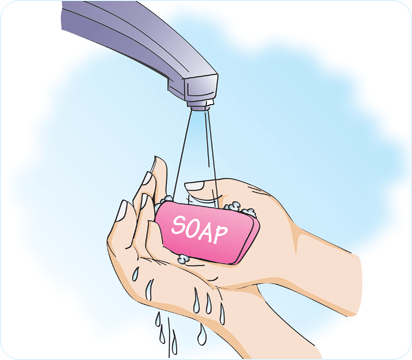 STEP 1
Always wash your hands with a mild soap, free of perfumes or lotions, and dry them with a lint-free towel before touching your lenses.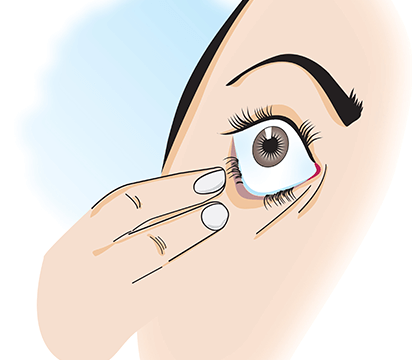 STEP 2
Look up and pull the lower eyelid down with the middle finger of your dominant hand.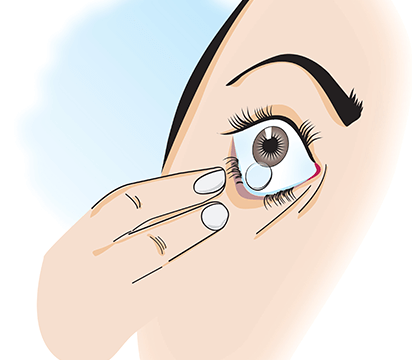 STEP 3
Place your index finger on the lower edge of your lens, and slide the lens down to the white of your eye.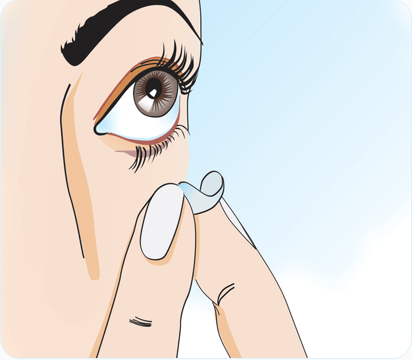 STEP 4
Squeeze the lens lightly between your index finger and your thumb, and remove gently.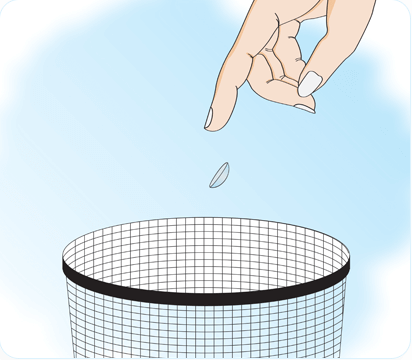 STEP 5
FOR DAILIES CONTACT LENSES
Discard the lens in a rubbish bin or recycle them with Bausch + Lomb Recycling program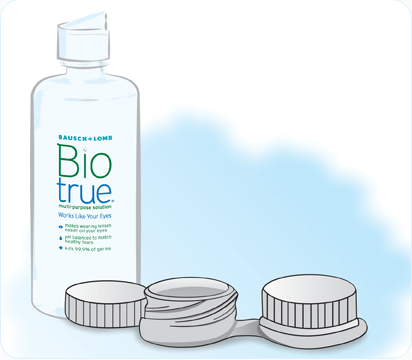 FOR MONTHLY CONTACT LENSES
Clean and disinfect your lenses with proper contact lens cleaning solutions such as Biotrue® Multi-Purpose Solution.