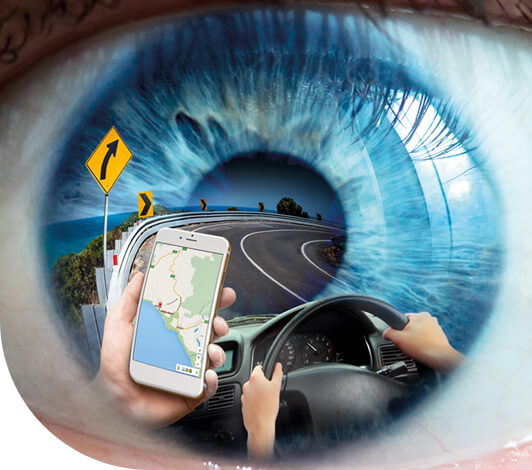 FineVision® Trifocal Intraocular Lenses replace the natural lens of the eye after cataract surgery. With FineVision® Trifocal Intraocular Lenses, you could be free to see the world without spectacles. From a distant street sign to a close-up smart phone and everything in between.
The procedure is quick and simple and happens thousands of times every day around the world.  In fact, the number of cataract surgeries performed around the world is expected to exceed 30 million by 2023.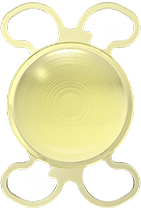 FineVision is a trifocal intraocular lens that features a series of rings which diffract light to provide — Far, Intermediate and Near vision, lending to the name FineVision. FineVision features an innovative trifocal structure designed to significantly improve performance for intermediate vision.
The design of FineVision is different to multifocal or bifocal glasses. You don't have to worry about moving your head to see clearly or even walking down stairs, as the lens is implanted in the eye. Many patients implanted with FineVision don't need to wear glasses for everyday tasks such as driving, reading the car speedometer or even using their smart phone.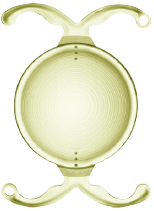 FineVision Toric Trifocal intraocular lenses (IOLs) can also correct for astigmatism. This means that with a single surgical procedure FineVision Toric Trifocal IOLs can address your cataract, astigmatism and hyperopia or myopia while providing vision at far, intermediate and near – this could eliminate your need for glasses, even if you have worn glasses your whole life.
Is FineVision for you?
As we age, common tasks such as reading, driving (particularly at night) or using a computer become more difficult. This can be caused by cataracts, a clouding of the eye's lens resulting in blurred vision.*
This product is not available for purchase by the general public.
* These symptoms may also be a sign of other eye conditions. If you have any of these symptoms, please check with your eye care professional.
Succeeding is Believing
Read more about our FineVision success stories
I would like to express my delight with my new intraocular lenses. I am now able to throw away my glasses and do everything I need to do in life.
Working on radiotherapy equipment I need to see submillimeter sizes and it is very important to get these measurements correct. I was surprised to be able to see how easily my eyes adapted to dimmed or no lights. I found the procedure for implanting the lenses very easy and painless and the recovery was very quick. Highly impressed, with the day surgery and especially my ophthalmologist, thank you.
I would like to share my thoughts and experiences on my cataract operations.
Recently, I had my left eye cataract extraction and intraocular lens implant done. I came home with two lots of drops which had to be applied four times daily, until completion of the drops. It is now 5 weeks and although I continue to use the drops, the vision in my left eye is really good. My vision was good almost immediately after the operation. I still feel grittiness and watery eyes but my ophthalmologist assures me it will get better.
A month later, I had my right eye done, and again the whole experience was painless. I still continue to use the drops. My right eye seems to be less watery and gritty compared to my left eye, although I have to admit, these have improved in with my left eye.
As for the vision in both eyes, I have to say, I can read and see distances, without glasses, with almost immediate effect. To my surprise, I was even able to thread a needle again without glasses or any other help.
Thank you to my ophthalmologist and hospital staff.
I was so excited when my Ophthalmologist said to me," I would like to get you completely free of glasses!" (My husband had just had his lens replaced but still needed to use glasses for reading so I was excited about not needing glasses at all!!!) So now after wearing glasses for 30 years I have thrown them away.
I am just so happy that my sight has been restored, not forgetting the savings of not having to buy new glasses every year. I just love the freedom that my new lenses have given me.
Previous
Next